Far from the Hearth: Essays in Honour of Martin K. Jones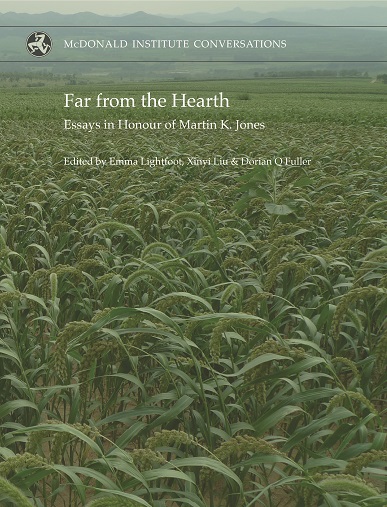 Permanent URI for this collection
Far from the Hearth: Essays in Honour of Martin K. Jones
Edited by Emma Lightfoot, Xinyi Liu & Dorian Q Fuller
The essays in this volume honour a man whose research over the last four decades has exemplified the potential of archaeology, archaeological science and their cognate disciplines to address central questions about food and human nature. The volume comprises 17 thematic papers, all focused on the archaeology of food and arranged into three sections reflecting Martin Jones' wide-ranging career. The first section, A Botanical Battleground, honours his central role in the development of archaeobotany and biomolecular archaeology. The second, The Stomach and the Soul, discusses the archaeology of food from evolutionary perspectives; while the final section, Between Fertile Crescents, connects to his recent research on food globalization in prehistory. The assembled chapters emphasize not only the food itself, but also the communities who produced and consumed it, as Martin Jones has repeatedly demonstrated that it is the interconnection between social and biological discourses that sheds most light on the human past. Far from the time when the first hearth was ever built, the research of archaeologists connects the meals of the present to past communities and their interconnections to each other and to plants.
Emma Lightfoot, BA MSc PhD is a Post-doctoral Research Fellow at the McDonald Institute for Archaeological Research, University of Cambridge, specializing in stable isotope analysis and interested in the social, cultural and environmental aspects of diet.
Xinyi Liu, BA PhD is an assistant professor in the Department of Anthropology, Washington University in St. Louis, with research interests in the origins of agriculture, food globalizations in the past and 'lost crops' in East Asia.
Dorian Q Fuller, BA MPhil PhD is Professor of Archaeobotany at University College London, working on plant domestication and early agricultural systems in various countries of Asia and Africa.