Fuel and Fire in the Ancient Roman World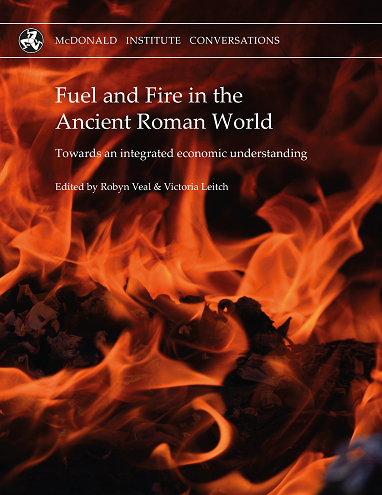 Permanent URI for this collection
Fuel and Fire in the Ancient Roman World
Edited by Robyn Veal & Victoria Leitch
The study of fuel economics in the Roman, or indeed in any ancient world, is at a pivotal point. New research in archaeological science, the ancient economy, the ancient environment, and especially, the increasing collection of bio-archaeological datasets, are together providing a greatly enriched resource for scholars. This volume makes a first attempt to bridge the gap between 'top-down' generalized models about Roman energy consumption with the 'case study' detail of archaeological data in the Mediterranean. The papers here are the work of scholars from a variety of disciplines: from archaeobotanists and historians to archaeologists specialising in social, technical and economic fields. A more nuanced view of the organization of the social and industrial structures that underpinned the fuel economy arises. Although focused on the Roman period, some papers extend beyond this era, providing contextual relevance from the proto-historic period onwards. Much exciting interdisciplinary work is ahead of us, if we are to situate fuel economics more clearly and prominently within our understanding of Roman economics, and indeed the ancient Mediterranean economy.
Editors:
Robyn Veal is a researcher at the McDonald Institute for Archaeological Research, and a Quondam fellow at Hughes Hall, University of Cambridge. At the time of writing she was an honorary research fellow at the University of Sydney, and spent time as a Ralegh Radford fellow at the British School at Rome. She works with a number of international excavation teams as an environmental archaeology advisor and charcoal specialist.
Victoria Leitch has a D.Phil from the University of Oxford on the production and trade of Roman North African cooking wares. She currently works as the Publications Manager for the Society for Libyan Studies.