Atomic, Mesoscopic, and Optical Physics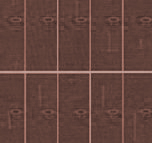 Permanent URI for this community
AMOP is a new research group at the Cavendish. The research is centred on the development of understanding of quantum aspects of condensed matter, from atomic Bose-Einstein condensates to semiconductor quantum dots.
The group is anticipated to have a high turnover of projects and experiments, in response to the expected rapid advances expected in the area. Facilities have been recently refurbished to accommodate this cutting-edge and exciting physics.
Note from the editors to depositors: Collections within this community can be set-up, structured and named according to your specific requirements. If you have suggestions, please contact us.
Browse
Communities in this Community
Collections in this Community